Jet-Vac (VACTOR) Pipe Cleaning
Our Vactors feature a 12 to 15-yard debris tank and 1,500 gallon water tank. With the positive displacement blower this unit is capable of vacuuming debris from great depths and significantly increasing debris volume and velocity.
While the water pump delivers up to 80 gpm @ 2,000 psi for jetting operations. The 600' hose reel telescopes and rotates for optimum positioning for jet rodding sewers.
The functions of the VACTOR include, but are not limited to Catch basin cleaning, Sanitary sewer and Storm sewer cleaning, Cleaning of Lift Stations, Sewage Plant Tanks, Grit Chambers, Sand filters, and much more.
The Vactor pump, the only one specially designed for cleaning sewer lines, delivers cleaning power and efficiency where it counts, at the nozzle.
Serving all of Virginia including Virginia Beach, Richmond, Hampton Roads & Newport News, VA.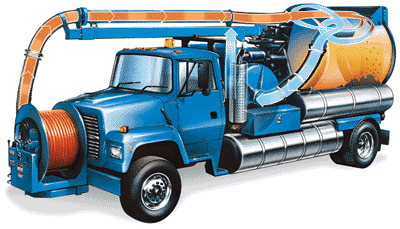 This service is available to the entire state of Virginia and the Atlanta metro area.
Why Atlantic Heating & Cooling?
Better Prices
Faster Service
Operators with over 10 Years Experience
One of the Largest Vactor Fleets in Virginia