Say goodbye to costly and time consuming excavations and get right to the point of trenchless pipe repair with the NO DIG Pipe Repair System.
Our no dig, trenchless pipe lining solutions allow our specialists to solve problems in pipelines without digging a trench or tearing down a wall to access pipes. We service all types and sizes of commercial, residential, industrial properties, and municipalities.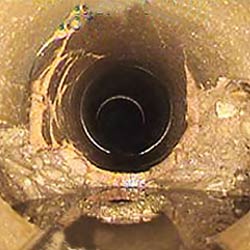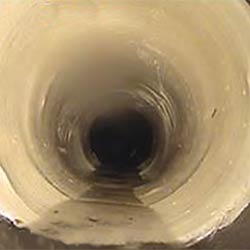 Lining solutions for commercial property owners and managers including internal and external pipe lining.
Trenchless pipe lining specific to industrial uses including pipe relining, pipe coating, tank lining, and general pipe repair.
We can provide services for storm drains & more. CIPP is a cost-effective, no-dig solution for pipe repair and replacement.
Pipe Patch
PipePatch utilizes the Cured-In-Place-Pipe (CIPP) process to eliminate the need for digging by creating a pipe within a pipe with minimal change to the original diameter. Through this process, not only does trenchless technology cure the infiltration, but improves the performance of the storm or sewer system.
There are many techniques used to line pipe including the continuous inversion method with robotic branch re-instatements, the pull-in-place (PIP) method, and the spray coating method.
Atlantic Heating & Cooling is focused on working with customers to proactively solve every day infrastructure problems.
Trenchless Sewer Repair & Service
Pipes are put underground to keep them safe and out of sight. In the past In the past, plumbers had no choice but to dig up large portions of their customers' property.
With trenchless sewer repair & service, that won't happen. Instead of tearing up your property, we provide targeted repairs right to the source of the problem. Damage to the surrounding area is minimal or nonexistent. For this reason, we recommend trenchless sewer repair to nearly all of our customers.
Trenchless sewer repair has tremendous benefits and lowers the cost of traditional sewer services. Contact us today to learn more or to get started.
Service Area
Virginia Beach, Richmond, Newport News, Chesapeake, Norfolk, Suffolk, Hampton Roads, Charlottesville & Roanoke, Virginia.